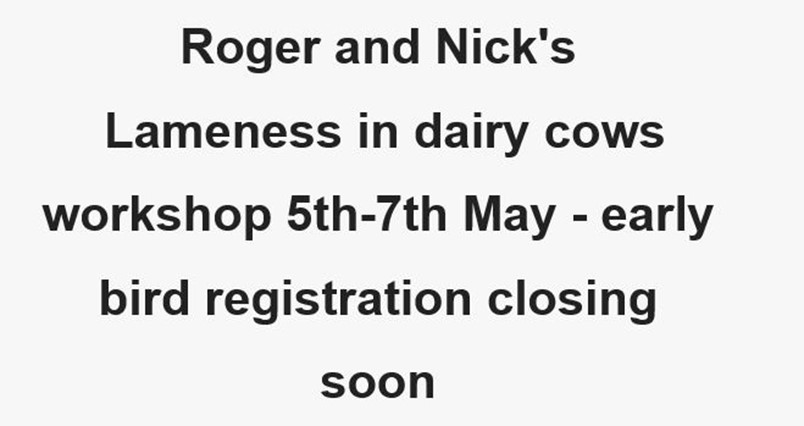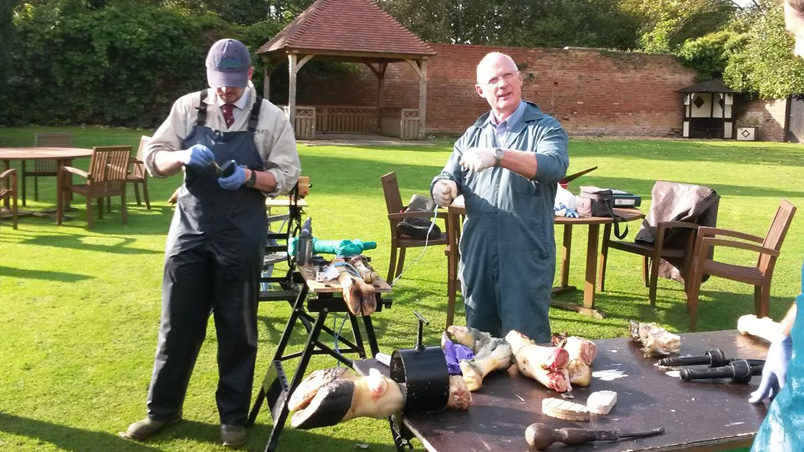 Lameness workshop 5th-7th May 2020
This 3-day workshop on lameness in dairy cows is intended to cover the subject in great depth and breath, evaluating the science behind the technical details. It will be held at the Hatherley Manor again for the 9th year. For further details please email me:
(nick.herdhealth@gmail.com) or visit 
https://www.herdhealth.co.uk/lameness-in-dairy-cattle-science-into-actions/ 
The meeting will spark new ideas (for Roger and Nick as well as you!), and is intended to be a lot of fun as well as highly motivational.